Get To Know Our Attorney Placement Professionals
Small Group. Big Results.
Chuck Trense, Founder, Trense Group
Chuck Trense, Esq. is the president of Trense & Associates, Inc. d/b/a Trense Group.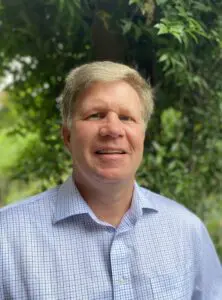 Chuck grew up in Atlanta, Georgia. He graduated from Vanderbilt University in Nashville, Tennessee in 1987.
Following his graduation from Vanderbilt, Chuck spent four years in corporate banking in Atlanta. In 1991, he left banking to attend the University of Alabama School of Law. While in law school, Chuck served as the chairman of the John A. Campbell Moot Court Board (1993–94) and the Editor-in-Chief of the Law & Psychology Review (1993–94).
Following law school, Chuck returned to Atlanta to practice law with a boutique law firm as a corporate associate. His work focused mainly on corporate transactional work, including entity formation (LLCs, LLPs, and corporations), asset and stock purchase agreements, and shareholder buy-sell agreements.
In 1996, Chuck joined the Atlanta office of a national legal staffing company. In 1997, he set out to bring a new level of responsiveness and professionalism to the field of attorney search and placement. That year, he established Trense & Associates, Inc. d/b/a Trense Group, a preeminent boutique legal search firm focused on placing exceptional attorneys with the most selective law firms and in-house legal departments in the United States.
For over twenty-five years, Chuck has been listening to the needs of candidates and clients like you, making successful matches between them, and building relationships throughout the legal industry. He looks forward to the opportunity to serve you with a standard of care that he refers to as Uncompromising Professionalism.
Contact Chuck

If you are interested in an objective, no-obligation consultation, please feel free to text, email or call Chuck.
All inquiries will be kept in the strictest of confidence.
Chuck Trense, Esq. – President
Trense & Associates, Inc. d/b/a Trense Group
Atlanta, Georgia 30338
E-mail: chucktrense@gmail.com
Phone Number: (404) 388-0626
Tracy Stouse, Managing Director, Trense Group East
Tracy Stouse, Esq. is the managing director of Trense Group East.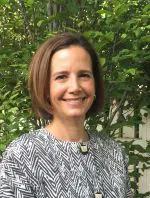 Tracy brings over 20 years of law firm experience to her role as the managing director for Trense Group East. After graduating from Tulane University Law School, Ms. Stouse began her career as a business law associate with the firm of Jones Walker in New Orleans, Louisiana.
She later relocated to Charlotte, North Carolina and joined the business law department of Kennedy, Covington, Lobdell & Hickman, L.L.P. (now K&L Gates), where she focused on corporate finance and commercial lending. At both firms, Tracy was involved in both the lateral and entry-level recruiting processes.
After taking some time off to raise young children, Tracy reinvented her legal career and became an immigration attorney, starting in the immigration clinic of a local non-profit organization and ultimately joining Alan Gordon Immigration, a boutique immigration, and nationality law firm.
Through her own lateral career shifts in the legal profession over a 30-year period, Tracy adds a special level of understanding when it comes to the unique needs of her clients and candidates. Having experienced the lateral recruiting process—Tracy used the counsel of a legal search firm when joining Kennedy Covington as a mid-level corporate finance associate—she is particularly sensitive to the multiple and often unforeseen issues that can arise in the search process.
This allows her to add a personal perspective when advising her clients and candidates in these areas. Through her extensive network and market knowledge, Tracy provides accurate, relevant, and current information to both her candidates and clients.
Outside of the office, Tracy is a curious home cook who enjoys reading, traveling, and spending time with her husband, three daughters, and her cockapoo, Lulu. She also is an avid exercise enthusiast who loves running, yoga, hiking, and pickleball.
In the local community, Tracy currently serves as the vice chair of the Pastoral Council of St. Peter's Catholic Church and is a member of the Board of Trustees for the Charlotte Ballet.