Get To Know Our Attorney Placement Professionals
Small Group. Big Results.
Chuck Trense, Founder, Trense Group
Chuck Trense, Esq. is the president of Trense & Associates, Inc. d/b/a Trense Group.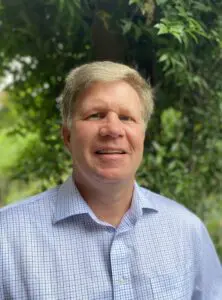 Chuck grew up in Atlanta, Georgia. He graduated from Vanderbilt University in Nashville, Tennessee in 1987.
Following his graduation from Vanderbilt, Chuck spent four years in corporate banking in Atlanta. In 1991, he left banking to attend the University of Alabama School of Law. While in law school, Chuck served as the chairman of the John A. Campbell Moot Court Board (1993–94) and the Editor-in-Chief of the Law & Psychology Review (1993–94).
Following law school, Chuck returned to Atlanta to practice law with a boutique law firm as a corporate associate. His work focused mainly on corporate transactional work, including entity formation (LLCs, LLPs, and corporations), asset and stock purchase agreements, and shareholder buy-sell agreements.
In 1996, Chuck joined the Atlanta office of a national legal staffing company. In 1997, he set out to bring a new level of responsiveness and professionalism to the field of attorney search and placement. That year, he established Trense & Associates, Inc. d/b/a Trense Group, a preeminent boutique legal search firm focused on placing exceptional attorneys with the most selective law firms and in-house legal departments in the United States.
For over twenty-five years, Chuck has been listening to the needs of candidates and clients like you, making successful matches between them, and building relationships throughout the legal industry. He looks forward to the opportunity to serve you with a standard of care that he refers to as Uncompromising Professionalism.
Contact Chuck

If you are interested in an objective, no-obligation consultation, please feel free to text, email, or call Chuck.
All inquiries will be kept in the strictest of confidence.
Chuck Trense, Esq. – President
Trense & Associates, Inc. d/b/a Trense Group
Atlanta, Georgia 30338
E-mail: [email protected]
Cell: (404) 388-0626
Tracy Stouse, Managing Director,
Trense Group East
Tracy Stouse, Esq. is the managing director of Trense Group East.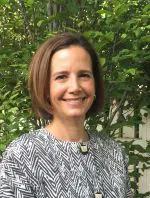 Tracy brings over 20 years of law firm experience to her role as the managing director for Trense Group East. After graduating from Tulane University Law School, Ms. Stouse began her career as a business law associate with the firm of Jones Walker in New Orleans, Louisiana.
She later relocated to Charlotte, North Carolina and joined the business law department of Kennedy, Covington, Lobdell & Hickman, L.L.P. (now K&L Gates), where she focused on corporate finance and commercial lending. At both firms, Tracy was involved in both the lateral and entry-level recruiting processes.
After taking some time off to raise young children, Tracy reinvented her legal career and became an immigration attorney, starting in the immigration clinic of a local non-profit organization and ultimately joining Alan Gordon Immigration, a boutique immigration, and nationality law firm.
Through her own lateral career shifts in the legal profession over a 30-year period, Tracy adds a special level of understanding when it comes to the unique needs of her clients and candidates. Having experienced the lateral recruiting process—Tracy used the counsel of a legal search firm when joining Kennedy Covington as a mid-level corporate finance associate—she is particularly sensitive to the multiple and often unforeseen issues that can arise in the search process.
This allows her to add a personal perspective when advising her clients and candidates in these areas. Through her extensive network and market knowledge, Tracy provides accurate, relevant, and current information to both her candidates and clients.
Outside of the office, Tracy is a curious home cook who enjoys reading, traveling, and spending time with her husband, three daughters, and her cockapoo, Lulu. She also is an avid exercise enthusiast who loves running, yoga, hiking, and pickleball.
In the local community, Tracy currently serves as the vice chair of the Pastoral Council of St. Peter's Catholic Church and is a member of the Board of Trustees for the Charlotte Ballet.
Contact Tracy

If you are interested in an objective, no-obligation consultation, please feel free to text, email, or call Tracy.
All inquiries will be kept in the strictest of confidence.
Tracy Stouse, Esq. – Managing Director
Trense Group East
Charlotte, North Carolina 28203
Email: [email protected]
Cell: (704) 421-1977
Michael Foltz - Managing Director
Trense Group Northwest
Michael Foltz, Esq. is the Managing Director of Trense Group Northwest.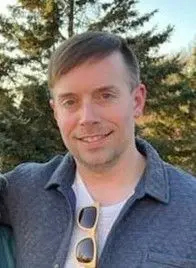 Michael brings 19+ years of recruiting and legal experience to his role as the managing director for Trense Group Northwest. After graduating from NYU School of Law, Michael began his career as a securities, corporate, and finance associate with the law firm Hahn & Hessen LLP in New York City.
He later transitioned into the legal recruiting field, becoming a top business developer and recruiter of attorneys and paralegals for clients of national legal recruiting firm Special Counsel, Inc., in New York City, Seattle (Washington), and Portland (Oregon). In his 8+ years at Special Counsel, Michael successfully filled 200+ positions for experienced attorneys and paralegals.
After his time at Special Counsel, Michael broadened and diversified his recruiting and business-development career, becoming a top performer for 5+ years at global recruiting firm Randstad USA and at Amazon, mostly on software development, information technology, solutions architecture, and related technical placements. (He worked successfully on accounting, finance, HR, and operations roles for a period as well, placing experienced contributors and managers.)
Michael returned to legal recruiting during his few years at Amazon. He has continued in the field since that time, owning all of the USA legal, enterprise risk, compliance, and regulatory recruiting at Affirm and leading the global legal recruiting team at Kraken Digital Asset Exchange.
Over his diverse career in recruiting and business development, Michael has been able to build a wide-ranging sense of how to consult with different client and candidate types, adapting carefully to the needs of executive recruiting vs. university, large companies vs. start-ups, niche attorney searches vs. speed-oriented legal support-staffing needs, et al. He is able to bring a unique level of customization and understanding to his clients and candidates, plus the lens of someone who has recruited and developed business substantially in both in-house and consulting-firm environments.
Michael also has cultivated a large network and base of market knowledge over the years: he has worked successfully across many legal practice areas and with dozens of law firms and corporate legal departments in New York City, Seattle, Portland, and beyond. Michael has long been an avid LinkedIn user and has ~9000 connections, including myriad from his NYU School of Law, Special Counsel, Amazon, and other legal tenures.
In his free time, Michael is an avid traveler, commonly discovering offbeat places in the Pacific Northwest or hopping on cruises and flights to other parts of the world. He and his spouse work out daily at the local gym, dine out commonly, and visit Seattle- and Tacoma-area sights with friends. Michael is also an avid gardener, regularly tending to his extensive houseplant and outdoor collections.
Contact Michael
If you are interested in an objective, no-obligation consultation, please feel free to text, email, or call Michael.
All inquiries will be kept in the strictest of confidence.
Michael Foltz, Esq. – Managing Director
Trense Group Northwest
Black Diamond, Washington 98010
Email: [email protected]
Cell: (646) 408-7995
Jim Falcetti – Managing Director
Trense Group New England
Jim Falcetti is the Managing Director of Trense Group New England.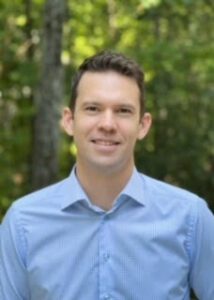 A proud native of Holyoke, Massachusetts, Jim attended the University of Notre Dame before making his way to Atlanta.
Jim has recruited legal and financial executives from Boston to Sydney, including junior associates and global partners. From supply chain to cyber security, he has placed elite executives from top tier firms.
Before becoming a recruiter, Jim wore many hats in the education/athletics world including Head Football Coach, Principal and Latin Teacher.
Prior to Trense Group New England, Jim served as the Chief Operating Officer of Claddagh Resources where he focused on new business, operations and C-Suite Searches. He was a top performer in both revenue and new business.
With his New England roots, where he still spends the summer with his wife and children, Jim directs Trense Group New England's efforts in the greater Boston area and surrounding region.
Locally, Jim serves on the Cobb Board of Realtors, and is involved with the restoration of his church in Mableton.
With big opinions on SEC Football, years of extensive global travel and a diverse set of personal interests, Jim typically has an easy time connecting with candidates and creating a professional rapport that leads to success.
"Any career transition is a deeply personal, and professionally stressful process. If you aren't creating trust, having a few laughs and feeling great about closing the deal, you're, ironically, in the wrong profession."
From Old Lyme, to Misquamicut, Dennis and Portsmouth, to Vinalhaven, Jim is happy to get to work and then get back to the shore where he enjoys his summers with his wife and three children.